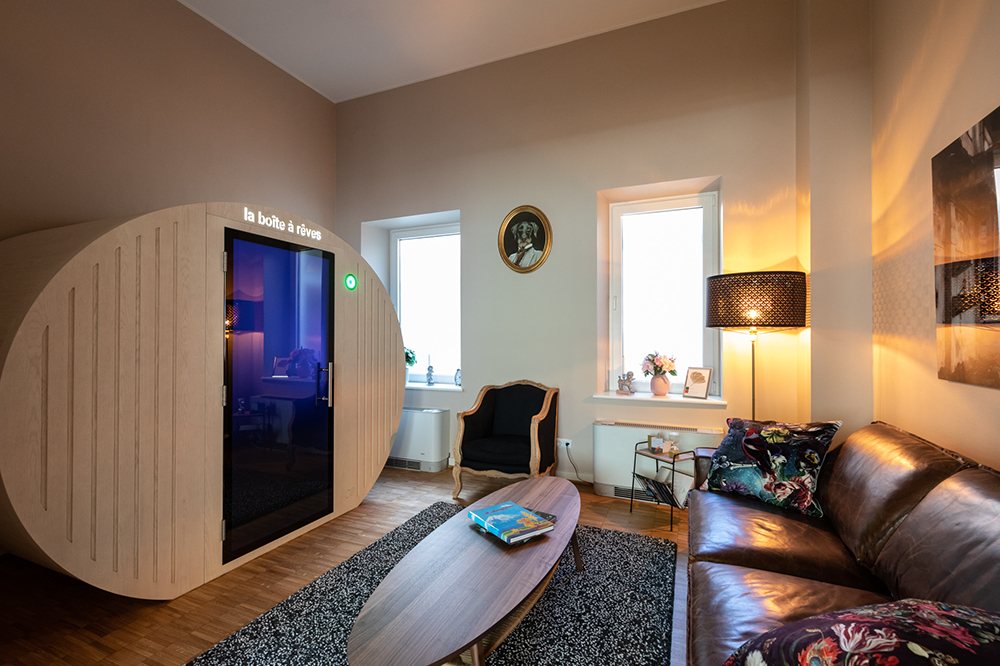 The dream box
We can't stress enough just how effective power naps in the course of a working day can be. Using patented technology, Ginkgo's Dream Box, the only one of its kind in Luxembourg, offers the chance to take 20 minute power naps in a wonderfully relaxing ambience. Go on, give it a try – you'll love it!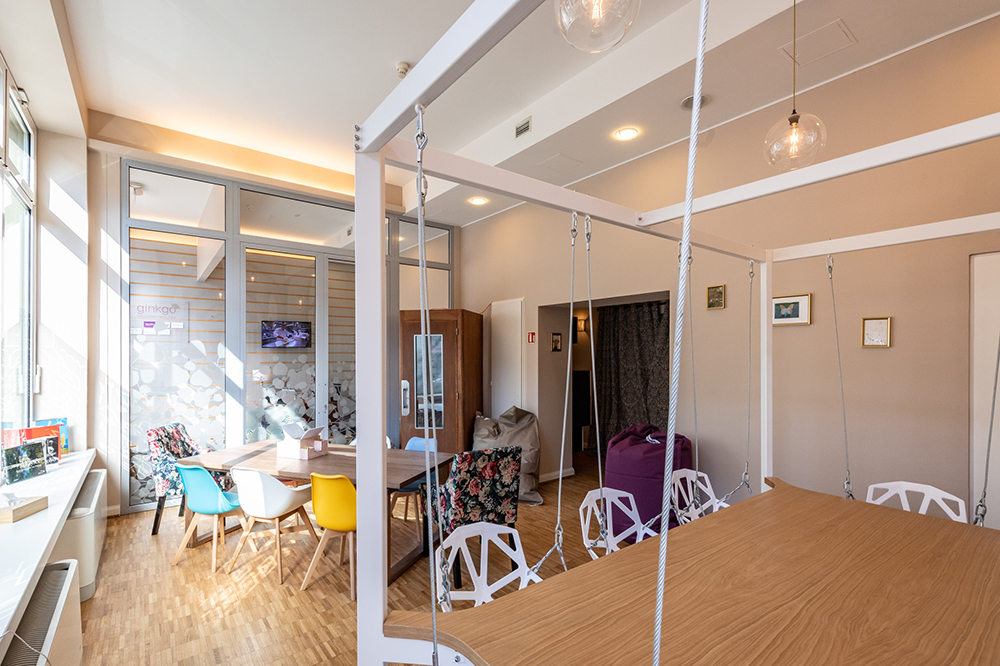 Coworking spaces
When you work together, everything is possible! Coworking has many fans and really does produce results. Maybe you want to hold a meeting in an environment that will inspire your creative side or find somewhere to brainstorm outside your normal office, perhaps as you gently rock (movement often helps generate ideas!) at our swing table or sit around our classic 'fixed' table, which is a great way of bringing people together. If that's the case, our coworking space is open to you, whether you need it for one, two or three hours or even the entire day if you want! Come and try it out!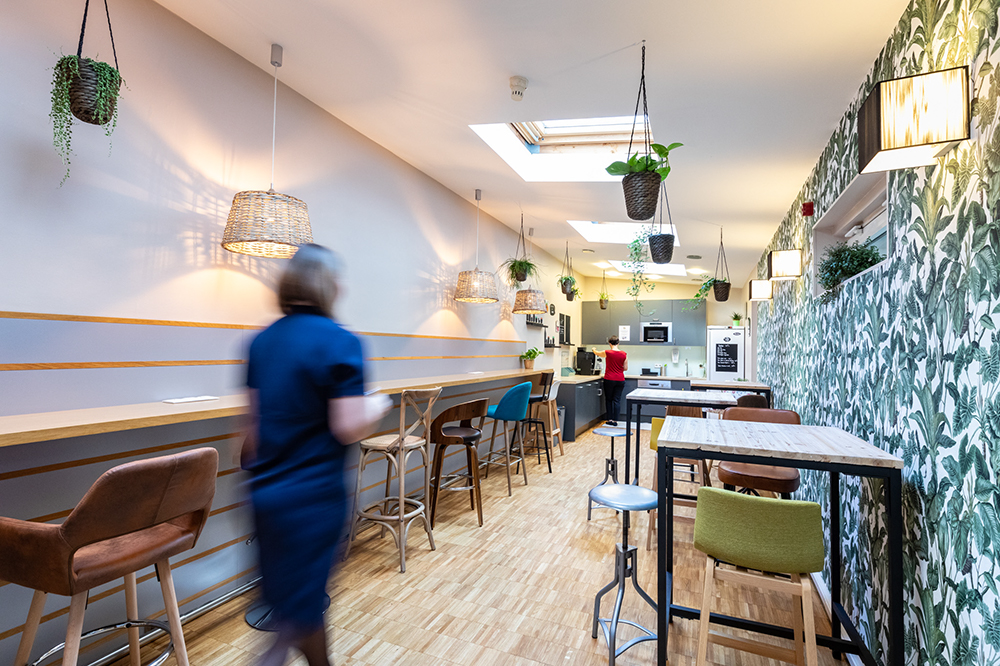 Break & lunch room
During the working day, you need to be able to take a breather, relax, chat with your colleagues, and have a proper lunch to set you up for a good afternoon's work. Our break & lunch room has been designed for all this and more. Why not also make the most of our pleasant outdoor terrace when the weather's fine!