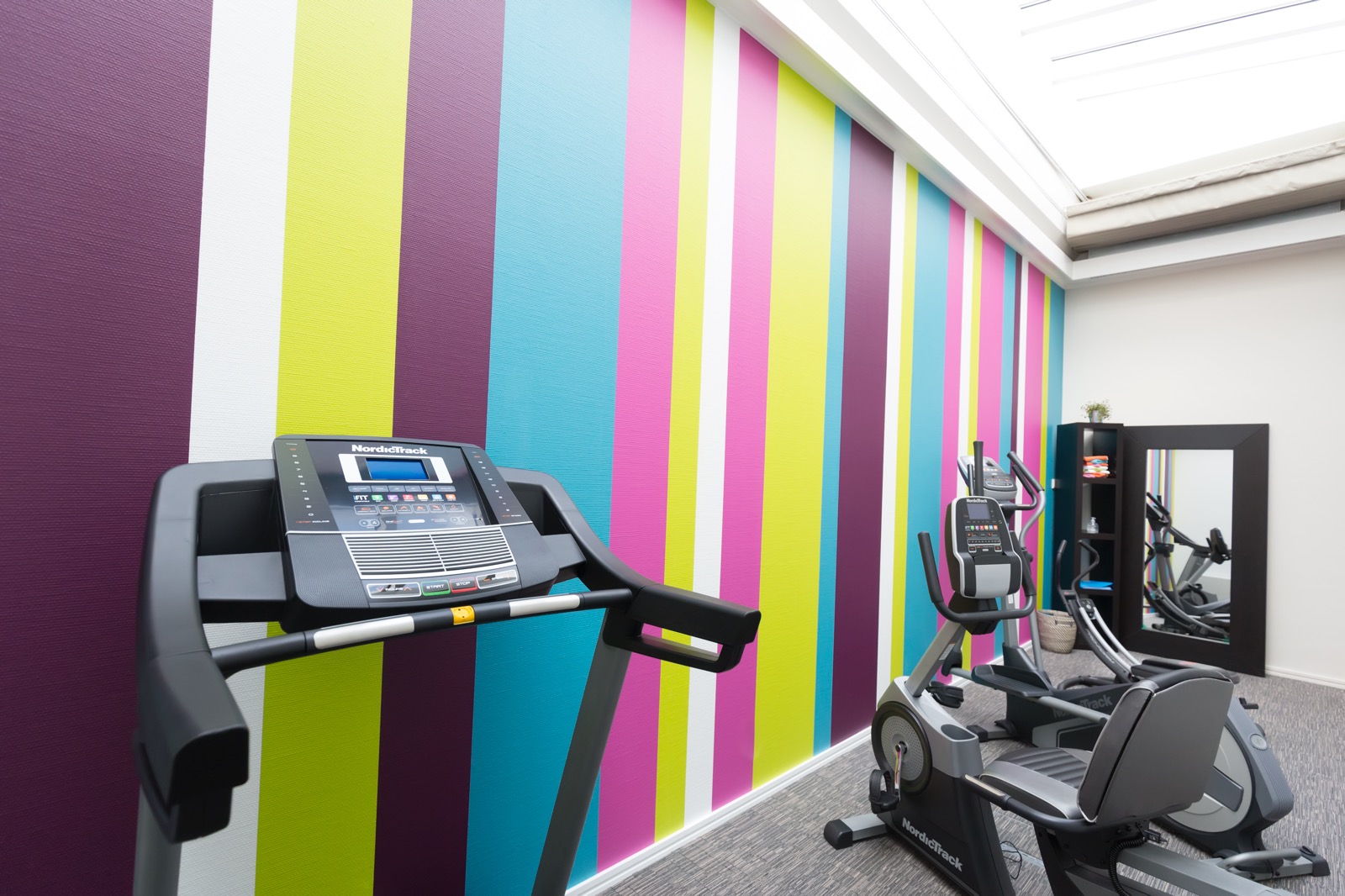 Gym
Perhaps you're feeling the need to chill out, let off some steam and just get rid of that stress that's been building up? Treat yourself to a time-out in our exclusive on-site private gym that's reserved for our clients. A shower, towels, shower gel, shampoo etc are also yours to use. The only thing you have to bring is your motivation!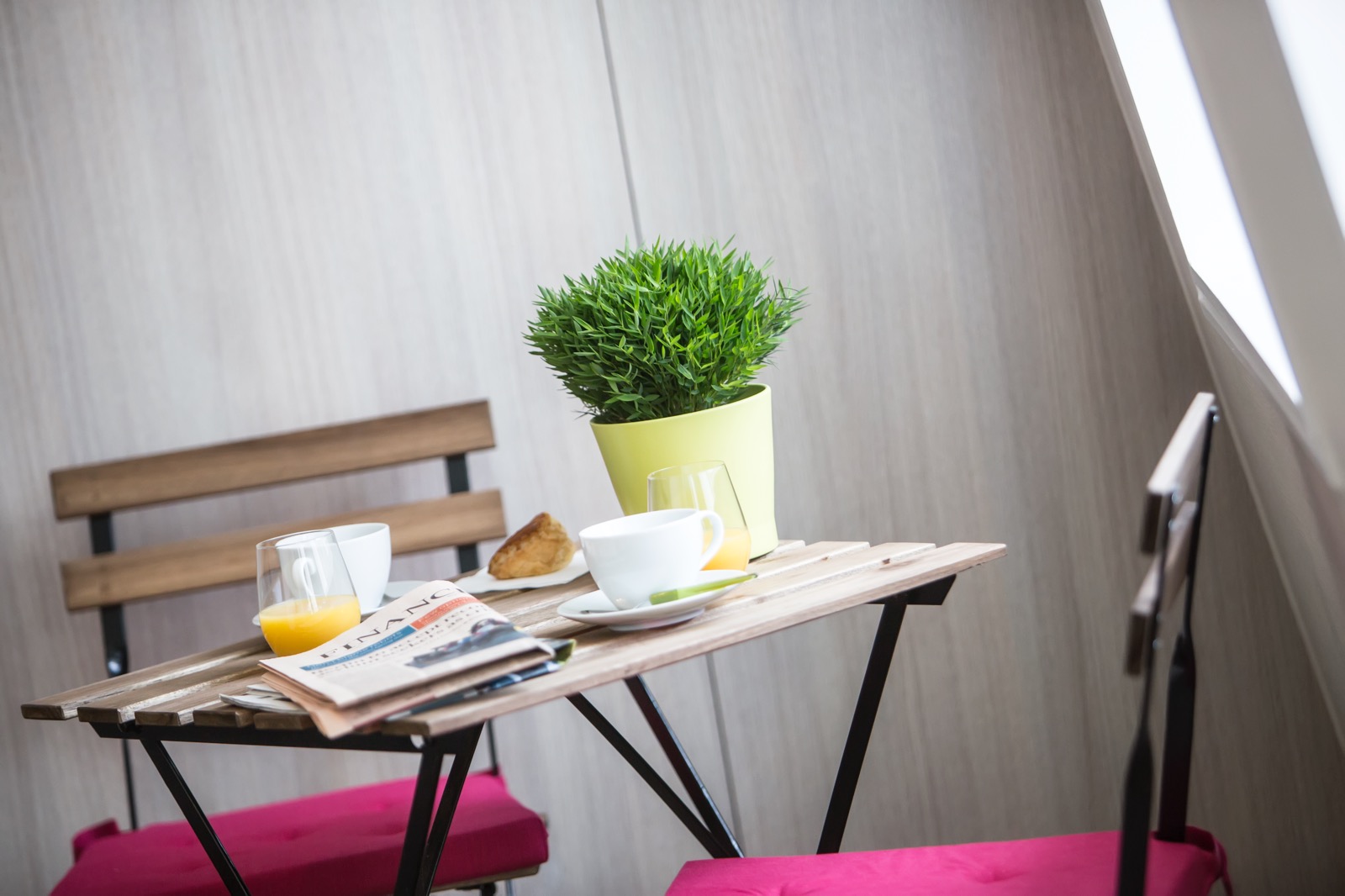 Break room and kitchenette
If you need to have a break, heat up a meal for your lunch or just have a relaxed chat with colleagues or even other residents, our break room provides you with a quiet place to do just that.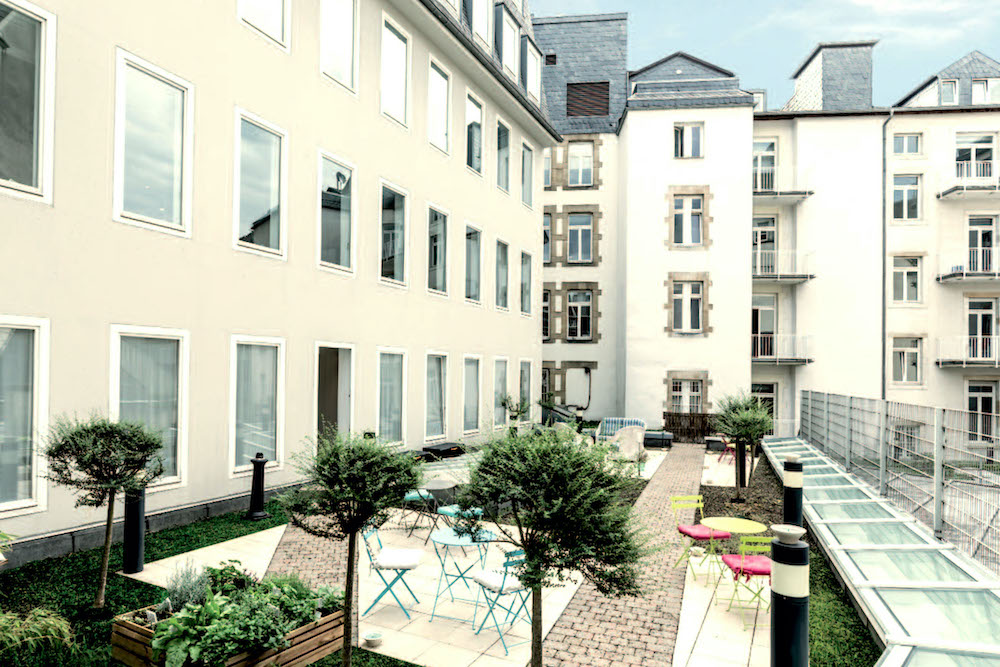 Outdoor terrace
So as not to let the sunshine and blue skies go to waste, our outdoor terrace has been designed as a place where you can relax, enjoy your lunch, meet other residents and just converse.... To cut a long story short, chill out, we'll supply the iced tea!