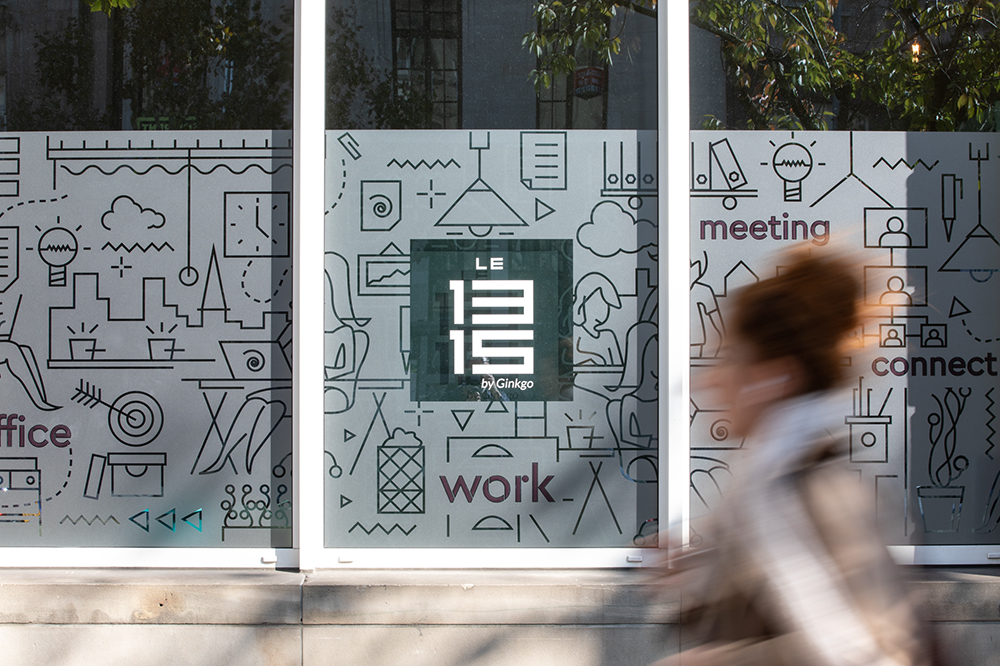 From 5€/hour
Our coworking space : Le 13-15
The 13-15 by Ginkgo is our coworking space located in our 'The Avenue' centre.
From just 5€ an hour, you can have full access to our coworking space and all its services and equipment/amenities during our opening hours, and access to your workspace 24/7.
In addition to the adjacent catering facility, the amenities waiting to be enjoyed include our 'Dream Box' power nap pod, the 'new generation' telephone box and the outdoor terrace should you want to step outside for a breath of fresh air and some time to yourself.